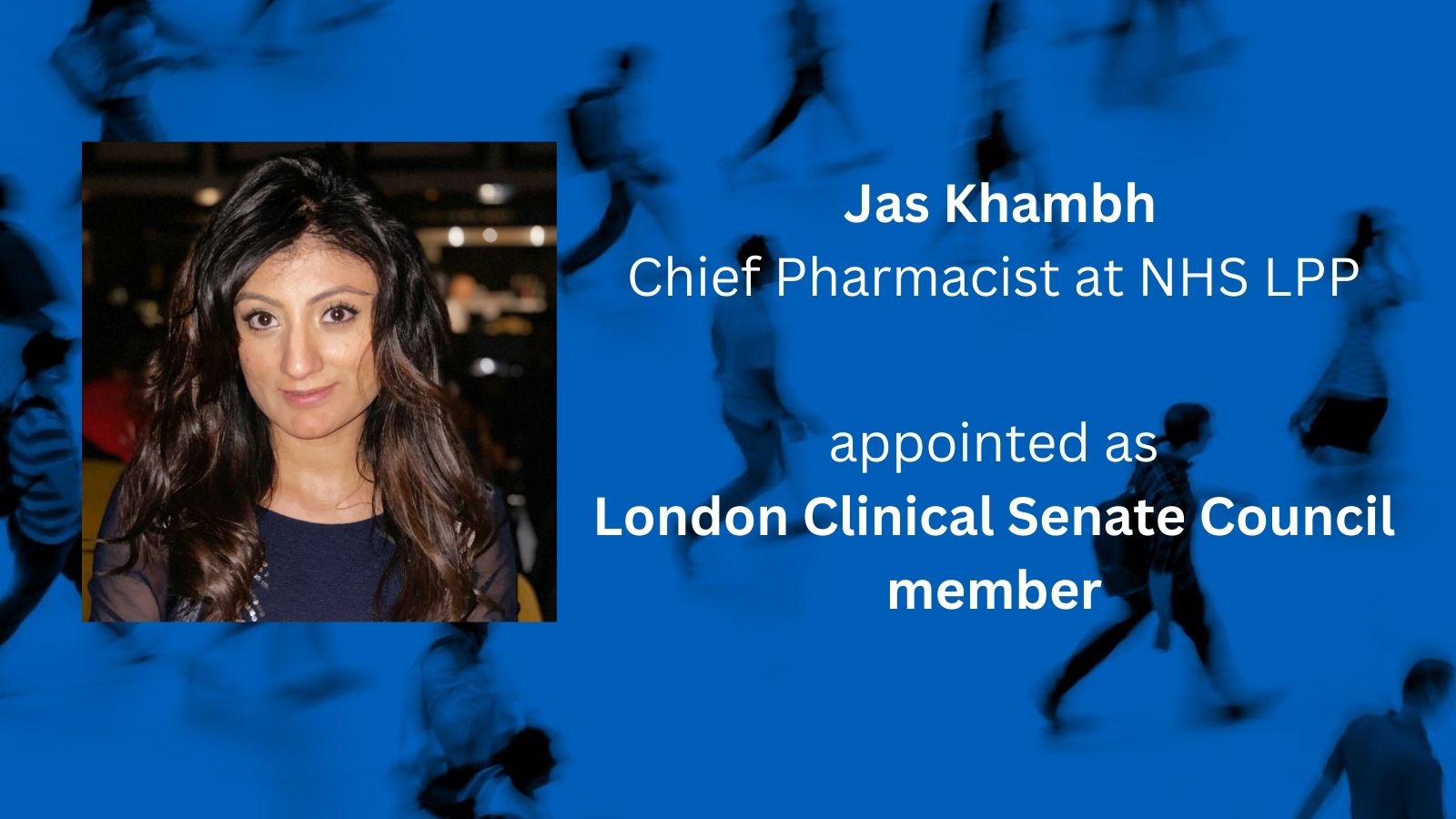 Jas Khambh, Chief Pharmacist at NHS LPP, appointed London Clinical Senate Council member
We're delighted to share that Jas Khambh, our Chief Pharmacist, has been selected as a member of the London Clinical Senate Council for a three-year term, beginning December 2022.
The London Clinical Senate is an independent body within London's Health and Social Care system. Hosted by NHS England, it supports the transformation of healthcare in the city by providing commissioners, providers and clinicians with independent, clinical, and strategic advice. Its members are senior health and care professionals from across the city. Senate advice is independent, impartial, and informed by the best available evidence.
Jas's role as Senate Council member means she will be contributing to: overseeing the work of the London Clinical Senate, ensuring that the Senate fulfils its role of providing independent clinical advice to commissioners and providers, and agreeing its workplan.
Jas said: "I'm delighted to have the opportunity to join the Senate and very much looking forward to working with my fellow Council members. An important part of my role at NHS LPP is all about engagement and collaboration regionally."
Andrew Stradling, Executive Medical Director at NHS LPP said: "Jas's new additional role as member of the London Clinical Senate is great news. The appointment reflects NHS LPP's core way of working, which is to engage with and collaborate with our members and relevant healthcare organisations to support the health system and economy whilst ensuring our priorities align with national and regional agendas."